Business Solent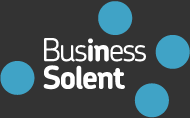 Business Solent brings companies and business leaders from the Solent region together. Theri aim to help drive economic prosperty across the region. The organisation has grown from what was previously called 'Business Southampton'. Now known as Business Solent, the organisation covers the areas from Chichester to Weymouth and as far north as Salisbury and Basingstoke.
Solent Studios has worked closely with Business Solent photographing a range of networking events and conferences for them. Their showcase anuual conference has had some notable speakers such as Michael Portillo, Lord Digby Jones and Theo Paphitis amongst many others.
The photography we gain for Business Solent is predominantly images of speakers presenting at their events along with documentary pictures showing how each event unfolds. Usually, Business Solent will need an image or two for same day press releases that are prepared in advance, this can be provided at the event or via email same day. However, as with all of our clients, we target ourselves to have all images available as a  digital download within 24-hours.
Business Solent runs a number of programmes to bring economic prosperity to the region while also encouraging members to collaborate and identify ways of helping each other. Through the Solent Champions programme, members can join a number of action groups to help raise awareness of their organisation's requirements. Additionally, the action groups can  lobby those that need to be made aware of issues such as councils and local governmental agencies.
Business Solent
Ocean Village Innovation Centre
Ocean Village
Southampton
Hampshire
SO14 3JZ
Tel: 0844 225 3130
Visit Website